Stackable Access Pit Systems from CUBIS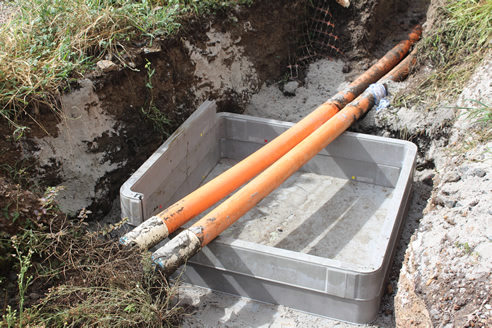 Signaling Success for Queensland Rail by CUBIS
Case Study
As part of the Queensland Rail (QR) Signal Upgrade Project taking place between Corinda and Roma Street Station, CUBIS Systems were approached to provide an innovative cable pit solution, ensuring reliable long-term protection of underground electrical and communication services.
Project Priorities
Elimination of any WHS risks
A fast, cost-effective installation
Minimal use of heavy-lifting machinery.
Count on CUBIS!
Successful installation around the existing and new infrastructure networks were carried out in a safe, cost-effective, and timely manner.
With the installation and training provided in a matter of hours, not days as compared to traditional pit options, the ULTIMA Connect™ once again proved why it's the chosen solution for so many CUBIS customers nationwide!
Read the Queensland Rail Signal Upgrade Case Study via http://www.cubis-systems.com/au/case-studies/