Smart Building Construction Management: The Smart Construction Site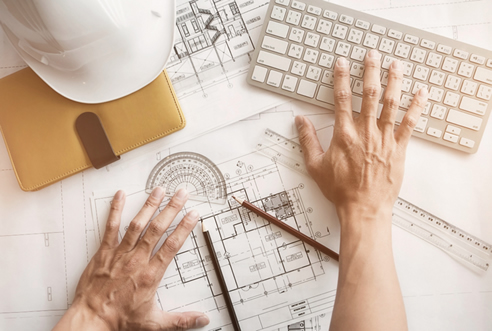 Smart Building Construction is possible with the Internet of Things (IoT). This year, the number of connected devices is predicted to exceed 11 billion, excluding desktop computers and phones. In 2020, Mobile phone users are projected to rise to 6.1 Billion.
Every day more Building, Construction and Design stakeholders use integrated connected devices, assets and building materials used for their day-to-day operations. Data collected and analyzed from these devices to aggregated centralised systems are crucial to a company's process improvements, risk management, critical decision making and overall operation.
Connected Time-Clocks
In the old days or in Hollywood films, construction workers used to line up in front of the construction site to clock-in and out of work. Not only did that take a lot of time, it certainly held up efficient production. With IoT, when a staff member steps into a smart building construction project, they can clock-in using their own mobile device. Another way to make sure workers clock in on time, is by using embedded sensors on their hard hats.
Equipment and Inventory Tracking
Prevent asset losses by tracking machinery, equipment and building materials using Radio-frequency identification (RFID). Know where vehicles are placed or where materials are stored at any given time.
Using data collected from RFID, purchasing staff can get notified if the warehouse is running low on stocks.