IoT Design for Interiors Using Smart Devices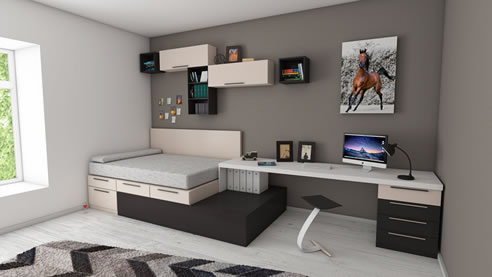 IoT Design for Interiors is gaining popularity at a rapid pace. With over 3.58 billion internet users worldwide and 4.9 billion unique mobile users, there is high demand for maximum connectivity at all times and in all locations, from offices to homes.
Technology and interior design are concepts that are not usually combined from inception to completion. Adding technology to the interior usually comes at the end of the process, usually left for the room's occupants to decide after turning over. The onset of smart home technology and IoT lead more designers to incorporate a digital layer to connect interior elements to the internet and more companies to develop IoT technology.
Furniture and home appliance giant, IKEA recently launched a smart home lighting system that's connected to mobile and tablet. Italian company HiCan developed a smart bed that combines entertainment, smart home integration, connectivity and health management in our most beloved furniture.
The impact of technology was one of the key categories of Australia's largest Building and Construction trade event, DesignBUILD. The event emphasises technology's role in driving innovation in the industry. In fact, 16% of the shows' visitors attend to see specifically Smart Building Products.
Here are some of the cutting-edge technologies featured at the DesignBUILD 2018.
Groundfloor Smart On-Premise Delivery Management System