Sustainable Water Storage: Preparing for an Australian Water Crisis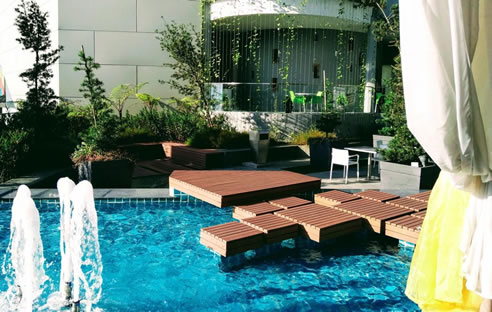 Sustainable water storage and usage is a growing necessity in the Building and Construction industry in the face of a looming Australian Water Crisis. In 2015, the City of Perth came close to critically low levels of river inflows with 11.4 GigaLitres for the year. Meanwhile, the rapid population growth in other major Australian cities such as Sydney, Brisbane, Canberra and Melbourne contribute to lower water storage levels. A recent report from the United Nations mentioned the decline in water levels in Australia's Murray-Darling basin as an indicator of an imminent Global water crisis.
Combined with the decline in rainfall and the effects of climate change, the demand for sustainable water supply solutions in the built environment and construction sites is higher than ever.
Roads, buildings and essentially anything made in cement needs water. Water is essential for drilling operations, soakaway testing, hydro-demolition, vehicle cleaning and maintenance, grouting, wet trades, waste management, and more. People need water for drinking, sanitary and washing purposes, temporary accommodations, bathrooms, and pantries. Water is vital, and it's the industry's responsibility to store and consume water in smarter and more effective ways.
Smart Water Consumption
In 2018, Australian communications and tech giant Telstra announced the upgrade of water reading meters across major cities. Their smart water meters run using Narrowband Internet of Things (NB-IoT) which provides real-time data on consumption, water supply tracking and loss measurement. The collection and analysis of data is a push in the right direction although there are still sceptics and opposers who wish to see more research and tests done before rolling out the technology. The technology is something that the building and construction industry can adopt on a micro level.