Sustainable Design Projects by UNSW Students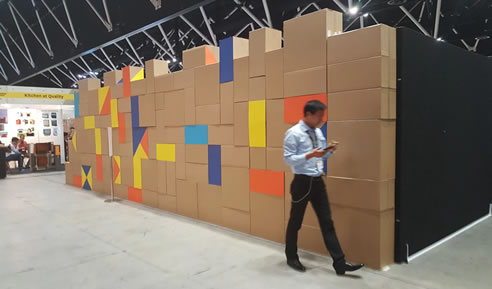 In pursuit of environmental conservation, building and construction professionals are moving toward more sustainable design projects for major infrastructures around the world. Equally, it is important to propagate the aspiration for sustainability within the academe, where students are rising into the next generation of industry experts. This is the driving force behind DesignBUILD RAW.
The Building Blocks of DesignBUILD RAW
DesignBUILD is the team behind DesignBUILD Expo - Australia's industry event of the year. At DesignBUILD Expo, manufacturers, suppliers and service providers take to the stage for a showcase of the latest trends and innovations among industry products and practices.
During last year's Melbourne show, DesignBUILD launched DesignBUILD RAW to bring students together with these top industry players. DesignBUILD RAW aims to promote building design inspiration to the country's leading architecture and design universities via real-life collaboration on competitive, sustainable design projects. Having opened to positive reviews, DesignBUILD RAW recently made its sophomore run and Sydney debut during DesignBUILD Expo 2017 at the International Convention Centre (ICC).
DesignBUILD RAW 2017: Back-to-Back Wins for UNSW
DesignBUILD RAW 2017 was participated by students from the University of Sydney, the University of Technology Sydney (UTS), and the University of New South Wales (UNSW). The delegates competed in designing the two speaker theatres, the feature Incubator stand, and the breakout spaces around the show floor. The sophomore and junior Interior Architecture students from UNSW went on to bag two awards for their sustainable design projects for the theatre, and for the central hub.