Building Design and Construction Trends in 2017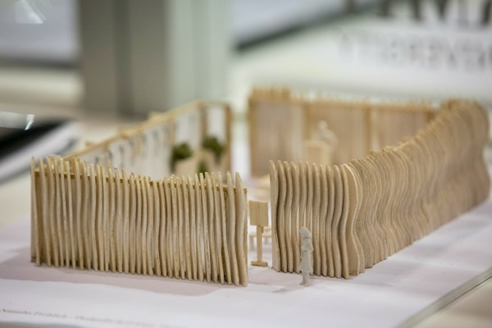 Sustainable building design and construction trends are put front and centre at the DesignBUILD Expo - the trade show for the industry, by the industry. DesignBUILD RAW was launched to mirror the core DesignBUILD themes from the student's angle.
DesignBUILD RAW 2017 invited students from the University of Sydney, University of New South Wales (UNSW), and University of Technology Sydney (UTS) to showcase competitive designs to top industry players. The Sydney debut of the project coincided with DesignBUILD Expo 2017 last May 3-5 at the newly renovated International Convention Centre (ICC).
Cardboard emerged as the common denominator building material for the majority of winning entries at DesignBUILD RAW 2017. The 'Sigma' and 'Faceted' teams from UNSW conducted intensive research on the structural properties of the paper-based material to notch trophies for the designs of the theatre and the central hub space, respectively.
Jiayin Lin, Yan Ma, Clare Mao and Jianying Wu beautifully laid out the 'Sigma' design using highly recyclable materials. For the theatre walls, the team stacked up cardboard boxes of different sizes. A strategic building design and construction plan was followed to establish structural integrity, and achieve visual appeal in the process. The results featured a geometric aesthetic wherein big and small boxes were stacked up to a turret-like finish off the top. Select boxes were painted with primary colours to accentuate the raw profile of the walls. On the other hand, cushioned wooden pallets were used for the theatre seats, whereas three milk crates were assembled for the entrance reception bench.