HDPE Moulded Modular Cable Trough RAILduct from CUBIS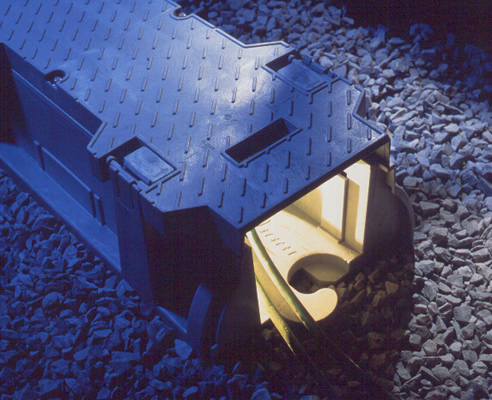 RAILduct™ Cable Trough Protection from CUBIS
RAILduct™ is the result of CUBIS' unwavering service commitment to the Rail sector combined with their renowned drive for industry innovation.
Proudly manufactured by CUBIS Systems, RAILduct™ is a trusted, tested, and proven HDPE moulded cable trough solution worldwide.
With the ability to be securely locked, the system powerfully blocks cable theft or vandalism. Fast and effortless installation is a major benefit to the RAILduct™, easily adapted during installation by using basic hand tools. The modular cable trough system is configured from 1 metre long sections each weighing under 15kg and connected using the unique 'Twist & Lock' jointing mechanism.