New D900+ Tru-Colour LED Downlight from Brightgreen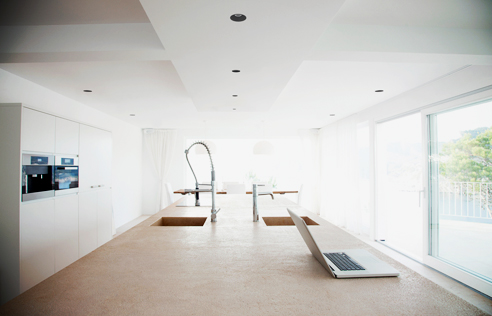 Australian LED technology company Brightgreen has introduced the new D900+ downlight to its range of Tru-Colour LEDs.
Offering the pared-back aesthetic of the D700+ with 30% more brightness, the D900+ allows designers to achieve aesthetic consistency throughout their lighting design - providing an option for areas that require higher lux levels like work spaces, office desks and kitchen benches.
Projecting 1237 source lumens of Tru-Colour brightness, the new D900+ transforms the appearance of interiors by better representing more colours on the visible spectrum - making interiors seem more vibrant and lifelike.
The D900+ offers unlimited adaptability of design, ensuring that no two lighting designs need ever be the same. The new design can be installed either trimless or with a range of interchangeable fascias and filters to create a truly customised look.