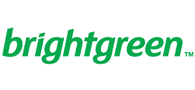 Company Profile
Brightgreen is inspired by 'bright green' environmentalism: using sustainable innovation to create economic growth without harming the earth.

Lighting accounts for about 20% of global electricity consumption, making it one of the most obvious areas to improve efficiency. That's why we develop our innovative, energy-efficient, high-quality LED lighting like our multi-award-winning D900 Curve and Cube LED downlights, which far surpass the brightness of a 50W halogen on 70% less power.

Brightgreen stands against planned obsolescence: the strategy of making products with intentionally limited lifespans to increase profits. In contrast, our products are designed to survive for up to 70,000 hours, which means less lightbulbs will need to be produced, carbon footprints will be reduced, and less waste will go to landfill. A single DR700 will prevent the purchase of 35 energy wasting halogen bulbs, thus saving 2765 kWh of energy and preventing 2.6 tonnes of carbon emissions over the course its life.

Brightgreen
1300 672 499
Collingwood, VIC, 3066
* If you would like to update the text on your profile page, please contact Spec-Net.