High Lux LED Downlight from Brightgreen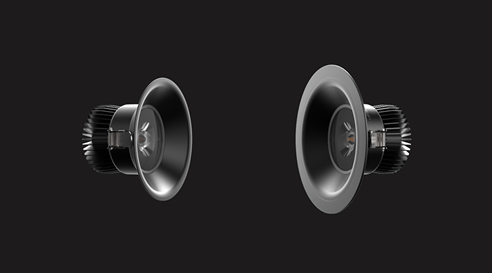 Brightgreen expands its + Collection with a powerful new design - the D2000+ LED downlight
Australian LED technology company Brightgreen launches the final addition to its popular + Collection - the powerful new D2000+ LED downlight.
The new D2000+ rounds out the + Collection - which consists of the D550+ , D700+ and D900+ - resulting in a lighting design toolkit that provides everything from a focused accent light, to a broader-beamed, commercial-grade luminaire. This allows designers to achieve aesthetic consistency, Tru-Colour light quality and a modern, minimalist look throughout their entire project - no matter how large or small the space.
The powerful new design helps to maximise design efficiency in large spaces that require above average lux levels, allowing designers to use less fittings in their lighting layout. Projecting 2140 source lumens of Tru-Colour brightness, the new D2000+ is ideal for illuminating large spaces with high ceilings like art galleries, retail showrooms and hotel lobbies.