High-Performance LED Dimmer from Brightgreen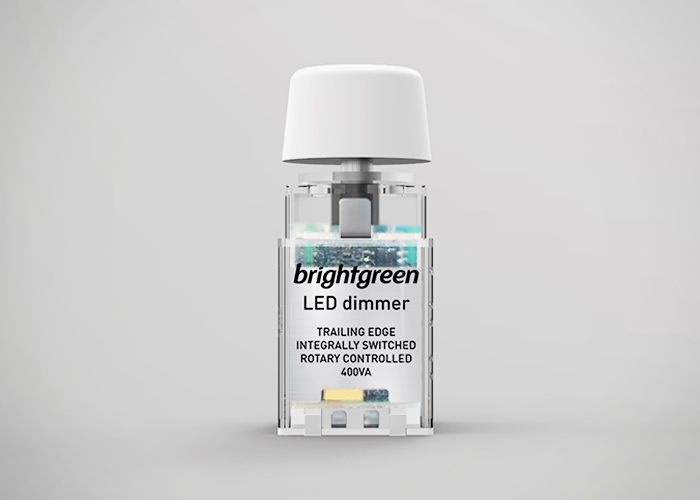 Changing the current perception of dimming lights, Brightgreen's high performing Rotary LED Dimmer provides an exceptional dimming performance like no other brand can provide. Also known as "The Smooth Dimmer," this LED dimmer operates without a flicker, seamlessly dimming the room at 100,000 Hz. It also provides complete control of your lighting and both one-way or two-way dimming.
Built with an advanced dimming technology, LED Dimmers from Brightgreen are abundant with protective features preventing common bulb issues like overheating or short circuiting. Up to 6 dimmers can be mounted per installation, perfect for new or retrofit applications.
Brightgreen's high-performance LED Dimmers are also integrated with soft start capabilities for convenient use. For more information, visit www.brightgreen.com today.