Underground Network Access Covers from CUBIS Systems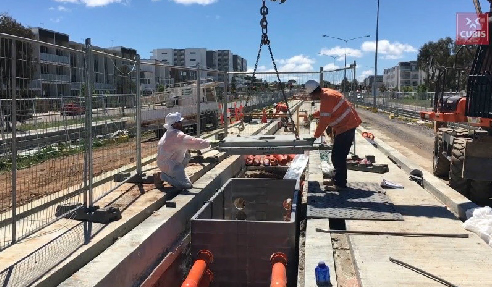 The future of underground network asset protection is Modular, by CUBIS Systems
CUBIS continues to lead the industry, with their latest innovation STAKKAbox™ ULTIMA Hybrid.
"The Canberra Light Rail Project, Capital Metro, marks the exciting transformation of the public transport system connecting Australia's Capital Territory (ACT). The overall project, including all future zones, will span over 20 years and be the largest infrastructure spend in the history of the ACT, estimated to reach $939 million in total construction value.
To ensure the roll-out of the 21st Century service is completed as intended, Cubis was approached by Canberra Metro Construction to provide an innovative and sustainable solution for associated underground network access infrastructure. As the global leader of highly-engineered composite access pit and cover systems, Cubis' in-house design team developed the STAKKAbox™ ULTIMA HYBRID to meet the specific needs of the project".
To read the full Capital Metro Light Rail (Stage One) case study, visit the CUBIS Systems website at www.cubis-systems.com.au.