STAKKAbox™ Fortress Stackable Access Pits from CUBIS Systems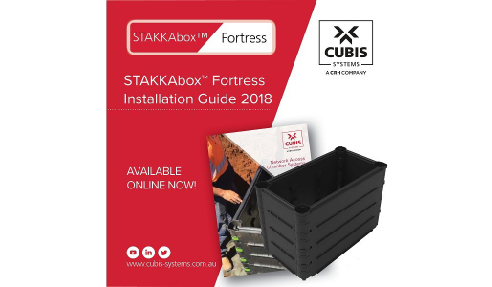 The STAKKAbox™ Fortress is a range of highly engineered modular and stackable access pit systems, providing rapid installation capabilities for Class B and C project requirements.
Securely installed across numerous major infrastructure networks including rail, water, telecommunications and civil markets, the STAKKAbox™ Fortress utilises its robust, lightweight design to offer customers enhanced safety and simplicity when installing.
The 2018 STAKKAbox™ Fortress installation guide is now available to view and download. Visit the Cubis Resources to access your copy at www.cubis-systems.com.au.
For further information about STAKKAbox™ Fortress, visit www.cubis-systems.com.au.