News from DesignBUILD 2014

As we enter another exciting show period we will bring you the latest industry insights and developments through our monthly newsletter, Blueprint.
As DesignBUILD's new Exhibition Manager I'm looking forward to bringing a fresh set of experiences, insights and ambitions for 2014. Coming from a conference and exhibitions background in London, DesignBUILD excites me because of the numerous opportunities for growth, not only for the show, but the industry as a whole.
In this first edition of Blueprint, we speak with the experts at the Australian Construction Industry Forum (ACIF) and highlight the key areas of growth from their current Construction Market Report. We also take a look at baby boomers and profile emerging opportunities to cater to this market, including residential, health and aged care facilities. Finally we outline the latest large-scale development opportunity in Victoria; Fishermans Bend.
Sustainability is a theme that will continue to play a major part in the show's direction this year, and DesignBUILD is set to be THE industry event to source high performance, innovative and sustainable solutions.
Cheers,
Chris May
EXHIBITION MANAGER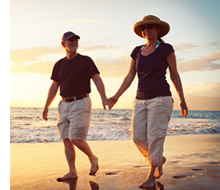 Baby boomers create demand for health and aged care construction
Those born in the Post- World War II era between 1946 and 1965 are referred to as baby boomers. Right now they are creating a construction boom in health and aged care as they hit retirement age and require medical and lifestyle facilities that not only suit but enhance their next phase of life.
READ MORE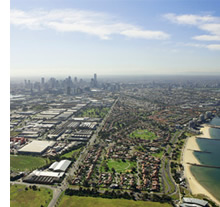 Construction excitement just around the (Fishermans) Bend
Fishermans Bend is being hailed by Victorian Premier Denis Napthine as one of the most exciting urban renewal projects in the world, with an estimated 80,000 people set to be living in the development within 50 years and the creation of over 13,500 construction jobs and $2 billon of private investment in the next 10 years.
READ MORE
Knowledge and preparation are key to building your success
The Australian Construction Industry Forum (ACIF) provides accurate reports, insights and knowledge of the industry's latest trends and views so that trades, professionals and manufacturers can be better prepared to meet industry challenges and opportunities.
READ MORE

Flushing out old trends
Traditional flushing toilets can use up to 12 litres of water per flush, which correlates to the same volume of waste that then needs to be treated. However, technology and commercialisation of vacuum toilets in Australia is reducing water and waste requirements by as much as 90 per cent, according to the experts at Vacuum Toilets Australia.
READ MORE
See Vacuum Toilets Australia on stand E36 in 2014