Registration for DesignBUILD Melbourne 2014 Is Now Open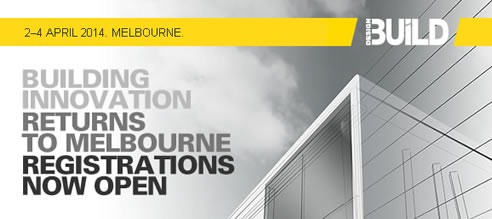 Registration for DesignBUILD 2014 is now open! Register now for free and quick entry to DesignBUILD when it returns to the Melbourne Convention & Exhibition Centre from 2-4 April 2014.
If you've visited previously, we don't want you to waste time filling out unnecessary forms. Simply check your details now to register for entry to DesignBUILD 2014.
DesignBUILD is Australia's largest and most comprehensive showcase of domestic and international building products, live tool demos and exciting features. It's the only trade event that provides a forum for the entire building industry, from planning to post-construction.
For more information visit www.designbuildexpo.com.au to see what's on at the show.
See you there!