Interior CraftStone Ornament Features from Austech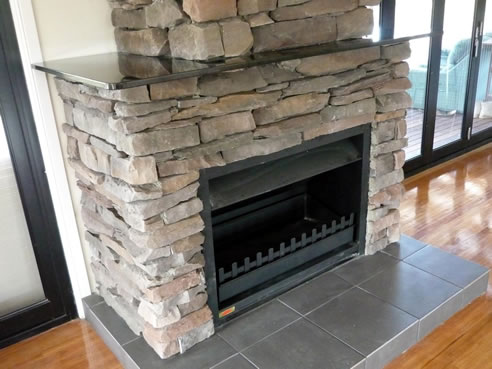 Enhance Your Home With An Interior CraftStone Ornament
CraftStone is frequently used in external settings as a stone veneer but it is also preferred among many businesses and home owners to be fitted as an eye-catching interior feature. Austech Building Products have supplied the product throughout Australia, including a number of recognised companies like Subway and Nandos. It's lightweight nature and ease of installation makes it an ideal product for interior design, as there is no need for structural support that is associated with real stone products, reducing costs and construction time.
The versatility of manufactured stone means it can be adapted to most environments, with the slightest of limitations. Possible internal applications include pillars, wall features, fireplaces, chimneys and kitchens.
CraftStone has been used to beautify fireplaces and chimneys, although it is not just aesthetically captivating, the product is not vulnerable to heat. Constantly being used in new constructions, CraftStone is the absolute choice for renovation, as it can easily be attached to existing brickwork. With plenty of profiles and colours, there is an option to suit any style or request. The unique corner system allows almost any area to be clad with CraftStone and eradicates untidy joints.
Traditional stone can be expensive and requires long hours of labour and craftsmanship to install, which can come at an excessive cost, sometimes even more than the actual stone itself. CraftStone is designed to be placed on a wall and can even be fitted by an experienced DIY enthusiast. With a 25 year warranty, CraftStone is a quality, durable product that you can count on.
Austech distribute the product nationwide throughout Australia. To learn how you can apply CraftStone to your next project, make an enquiry to the team at Austech. Austech offers a number of home improvement products, to view them visit the Austech website.