Stone Facade Cladding with CraftStone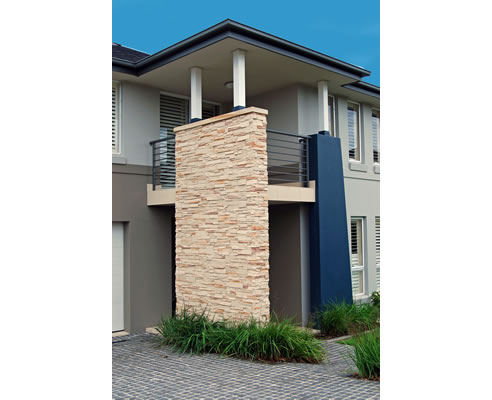 Add CraftStone to your Façade!
Are you searching for an effective way to update the outside of your home or to complete your new home? Want something that doesn't require too much in terms of maintenance? Stone cladding is the perfect solution for you. Stone Cladding is a great way to create interesting, unique and beautiful facades and this is the reason it is so popular. You'd be surprised in how you can use Stone Cladding to really jazz up your home's exterior. CraftStone comes in varying colours and textures to suit any design.
CraftStone is suitable for both interior and exterior applications, including feature walls, fireplaces, chimneys, columns, pillars, retaining walls, water features and around pools. The installation cost of laying CraftStone is often less than half the cost of laying natural stone. Colour-fast and virtually maintenance free, all CraftStone products come with a 25 year limited warranty. For more information please visit our website or contact us.