River Rock Manufactured Stone Veneer from CraftStone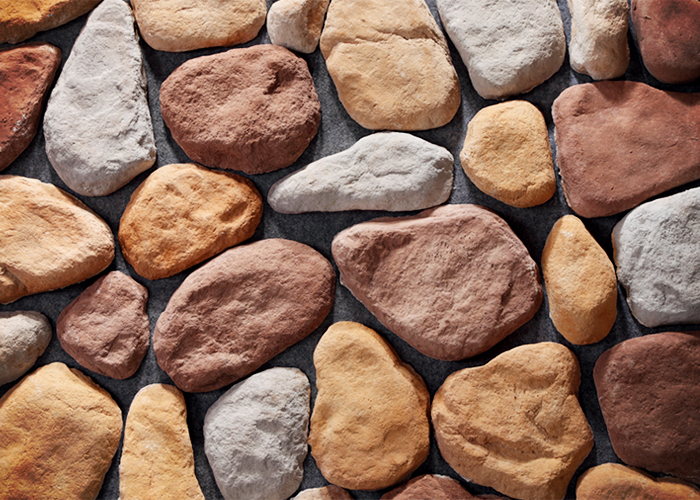 This River Rock manufactured stone veneer by Craftstone is inspired by the raw beauty of natural wet area stone. It is difficult to source real river rock as it is in limited supply, so instead of removing them from the earth, this manufactured stone veneer is an ideal substitute. Expertly cast with concrete and select aggregate materials, achieve a lightweight, more versatile, and sustainable wall. Additionally, enjoy higher cost savings for purchase and installation in comparison to natural stone.
If the calm associated with, and warmth of riverbed stone appeals to you, then CraftStone's River Rock manufactured stone veneer is the premium choice. CraftStone supplies River Rock surfaces in standard sizes from 50mm up to 350mm in diameter. The distinct colour and texture of this stone veneer is excellent for classically designed homes and on almost any internal or external substrate.
CraftStone offers River Rock manufactured stone veneers in Multi Bianco and Marigold variations. For more information, visit www.craftstoneoz.com.au today.