Brightgreen Receives a B Corporation Certification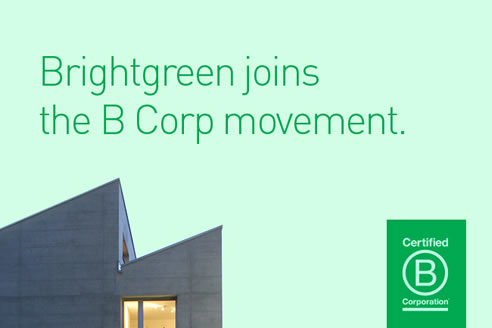 We are pleased to announce that Brightgreen has been awarded certification as a B Corporation!
Joining a growing worldwide movement of 1,550 companies (including the likes of Etsy, KeepCup and Pantagonia), Brightgreen is one of only 75 Australian companies to have received the certification.
B Corps meet a higher standard of social and environmental performance, transparency and accountability. It's like what fair trade is for coffee, or Green Star Ratings are for buildings - only instead of only focusing on one aspect of the offering (like ethical trade or sustainability), the certification ensures every aspect of the business meets a high standard.
The achievement is the result of a rigorous evaluation process, that takes into account the impact Brightgreen has on the wellbeing of all stakeholders (including employees, suppliers, customers, the community and the environment).
Our Founder and CEO, David O'Driscoll, has noted that the evaluation process also provided a great chance to reflect possible areas for improvement and growth at Brightgreen.