High-Quality Roof Tile Paint for Metal Roofing by JPS Coatings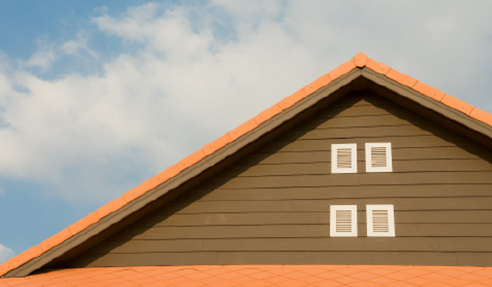 Roof tile paint plays an integral role in keeping the design and functionality of a metal roof for a long time. Driven by this need, JPS Coatings has innovated a high-quality roof coating system that could exceed all traditional paints and coatings.
The Evolving Elements professional roof coating system has raised a higher standard in the modern building and construction industry, delivering both in design and protection to metal roofs such as Zincalume® or galvanised. It blocks UV rays, prevents water penetration, and also inhibits the growth of unwanted moulds or chemicals.
In order to obtain a sophisticated roof finish, Evolving Elements components for metal roofing are applied via three simple procedures: surface preparation, primer coating, and top coating.
Surface Preparation
Before the entire coating process, surface preparation is highly recommended to free the substrate from any harmful contaminants. Premature degradation is best prevented with Evolving Elements including:
Premclean - speeds up and enhances pressure cleaning by removing moss and lichen, as well as oil and grease deposits.
Anti-Mould Plus+ - a water-based biocide applied on the substrate to prevent the growth of moss, lichen, algae, and moulds.
Rustcure - cures light rust of metal roof sheeting and inhibits further corrosion, which is vital for Zincalume® or galvanised roofs.
Primer Coating
Primer coating provides a reliable and consistent base for topcoats plus strengthens the paint adhesion. For an optimum result on metal roofs, Evolving Elements Surface Prime Plus+ is typically applied in one coat. Developed to control corrosion, this primer essentially cuts extra cost and extends the lifetime value of Zincalume® or galvanised roofs.
Top Coating
The roof coating system is concluded with the top coating process, which incorporates the high-quality roof tile paint Duramembrane. Best applied in two coats, it provides an even flow and excellent gloss on the metal roof with long-term protection against weather extremities. JPS Coatings also provide a full 10-year warranty for the Evolving Elements roof tile paint systems, if applied accordingly.
To know more about high-quality roof tile paint for metal roofing, contact JPS Coatings or visit www.jpscoatings.com.au.