Cova-Wall®: Certified Polystyrene Cladding System by JPS Coatings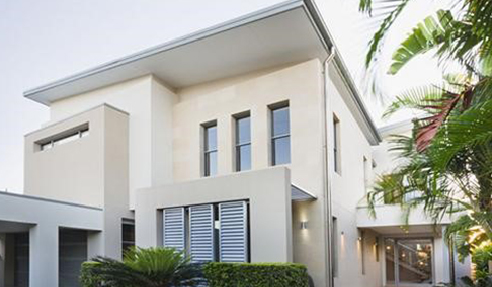 Leading an excellent product catalogue at JPS Coatings, Cova-Wall® is a certified fully integrated polystyrene cladding system that enhances the durability and weatherproof properties of an exterior wall. Not only visually appealing, but the polystyrene cladding system provides a cost-effective, well-insulated, and long-lasting finish.
Having been in business since 1988, JPS Coatings completely understands the significance of cladding for the vast majority of residential and commercial properties. With the advantage of decades of knowledge and expertise, the Victorian-based company innovated an advanced Exterior Insulation Finishing System (EIFS) for cladding.
Outside of traditional wood, metal, or concrete cladding systems, Cova-Wall® consists of "M" grade expanded polystyrene (EPS) moulded panels which are attached to the substrate or vapour barrier. The panels are trowelled with a base coat, followed by a reinforced fibreglass mesh, and finishing coat to seal. Lastly, a textured finish is applied for aesthetic purposes.
Cova-Wall® is specifically developed in compliance with Australian building codes and standards to meet or exceed client satisfaction for structural stability, thermal insulation, and overall facade aesthetics.
Why Choose the Certified Polystyrene Cladding System from JPS Coatings?
Structural Stability
Made of closed-cellular expanded polystyrene, the cladding system is extremely rigid hence is structurally strong. Impermeable, it blocks the possible penetration of toxic chemicals and withstands weather extremities, remaining strong even after years of application.
The polystyrene cladding system is tested under AS 4055 - 2012, which certifies the ability of the cladding system to withstand severe wind conditions.
Thermal Insulation
Cova-Wall® is certified under AS 1366.3-1992, a standard specifying the requirements for rigid cellular polystyrene sheets for thermal insulation purposes. Closed and rigid, the polystyrene cladding system has a high R-value, meaning a higher and more effective thermal insulation for buildings.
Weatherproofing
Designed in conformity with AS/NZS 4284:2008, the polystyrene cladding system stands strong even when faced with Australian weather extremities. Inhibiting water and vapour penetration, Cova-Wall® provides an additional layer of protection for the substrate, therefore a longer lifetime value for the overall property.
CertMark International (CMI) and CodeMark™ Certified
Cova-Wall® is certified by the accredited certification bodies CertMark International (CMI) and CodeMark™, determining the compliance of the polystyrene cladding system to the mandatory requirements of the Building Code of Australia.
For more information about the certified polystyrene cladding system by JPS Coatings, visit www.jpscoatings.com.au today.