Dry Mix and Polymer External Wall Renders from JPS Coatings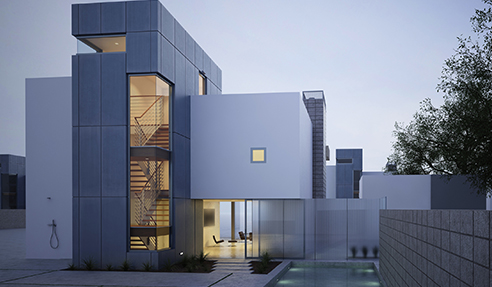 Dry mix and polymer external wall render is highly sought after in the Australian construction industry. When compared to bare or unprotected external walls, rendered structures have a higher aesthetic value, better water and damp management, and provide interior insulation, proving the best return for your investment.
In response to the growing demand for external wall renders, JPS Coatings has consistently innovated and developed its catalogue of dry mix and polymer renders. Producing diverse and quality products that are second to none, the Victorian-based company emerged as the most convenient one-stop shop in Australia.
Dry Mix External Renders
Polyboard - A premixed cementitious base coat that consists of washed silica sand, cement, and different powder additives. It improves adhesion of low absorbency products like expanded polystyrene (EPS) and pre-coated polystyrene sheets.
Supacote - a polymer-modified and cement-based render formed with using washed and graded silica sand, plus light proprietary additives for better application.
Fastwall - a highly durable cement-based render that is carefully formulated for excellent application and workability. Applied in a single or multiple coats, and perfect for masonry substrates.
Patch 'Em-Up - a premixed performance formulated skim-coat render that has an excellent adhesive application. Water resistant properties conforming to AS 3972.
Ezi-Build - a high-build and light cement-based render applied using a modified hawk and trowel or spray machine. Formulated to level walls and build rough and racked brick for excellent adhesion, durability, and resistance against weather extremes.
Coloured Finno Sand Finish - a factory pre-coloured blended dry powder that is built to last even after years of weather exposure. Applied via trowel or sponge over a render finish.
Vogue Finish - a cement-blended polymer mixed with clean potable water. Enables a subtly mottled surface, producing the effect of a concrete panel finish.
Polymer External Renders
Polyrend Coarse - a highly reliable acrylic-based patching compound that prevents shrinkage while it improves good adhesion to masonry substrates.
Polyrend Fine - an acrylic-based patching compound used for flushing of joint. An additional 15% cement on Fibre Cement Sheeting is applied for better performance; perfect for any clean masonry surface.
Fastcoat Skimcoat - built to provide a tough skimcoat over flush jointed blockwork in preparation for the texture coating.
For further inquiries, contact JPS Coatings or head over www.jpscoatings.com.au.