How to Apply Exterior Texture Coatings from JPS Coatings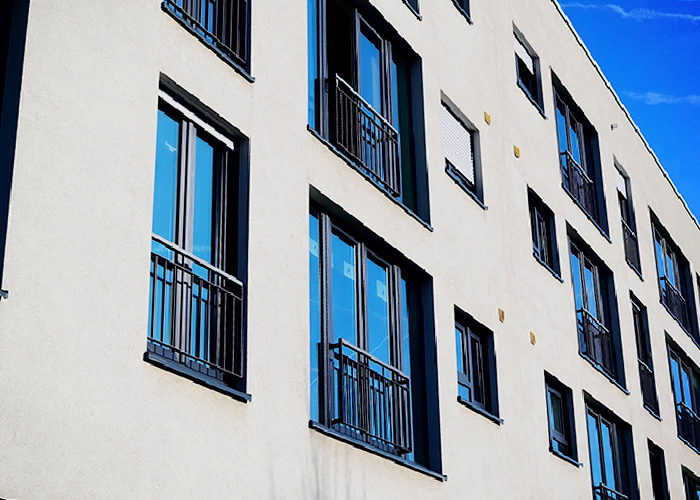 JPS Coatings goes beyond with their range of exterior texture coatings. Formulated with 100% acrylic emulsions, fine aggregates, stable pigments, and mineral fillers, these coatings exceed client expectations in structural protection and design possibilities; Resulting in an unrivalled facade finish that no other coatings can provide.
The in-demand exterior texture coating catalogue includes Trowel-On Textures and Roll-On Textures. Both coatings are perfect for most masonry substrates, supplied in a semi-liquid paste consistency with "Wet Edge" formulation for trowelling consistency and easier application. JPS Coatings exterior texture coatings are available in a variety of colour choices including some from major brand names.
How to Apply Exterior Texture Coatings from JPS Coatings?
Surface Preparation
It is the responsibility of the user to prepare the surface before application. For maximum adhesion, keep the substrate clean, sound, and free from powdery residue or unwanted contaminants such as moulds, lichens, oils, and release agents. Remove tie-wires, nails, or steels, and ensure that the surface is corrosion stabilised. JPS Coatings highly recommends priming the surface using the suitable products available for purchase that work harmoniously with the exterior texture coating.
Application
Trowel-On Textures - Applied in a hawk and trowel method via stainless steel trowel. While the coating is still moist, use a red or clear plastic trowel to achieve a smooth finish or sponge for a rustic texture. Apply the exterior texture coating during only 7-32 °C temperatures. Avoid coating in unpredictable weather and protect the surface from frost or rain for 48 hours.
Roll-On Textures - Applied via a regular, high profile, or coarse roller, starting from the floor and up to to ceiling. After 4-5 widths, re-roll it diagonally to ensure a smoother surface and removing streaks. Apply the material in an upward or downward motion for a seamless finish. Same as the Trowel-On Textures, this coating is also best applied between 7-32°C, avoiding extreme weather, frost, or rain within 48 hours.
Drying and Curing Times
The Trowel-On Textures dry to suit AS 1580, 401.1 in 4 hours, while Roll-On Textures are touch dry within an hour (at 25°C and 50% relative humidity). Drying takes longer at lower temperatures or relative humidity. Both exterior texture coatings hard dry in a week.
Schedule an appointment with JPS Coatings to learn more about their Exterior Texture Coatings. Visit www.jpscoatings.com.au today!