Tex Guard Pigmented Acrylic Coating: Application Guide from JPS Coatings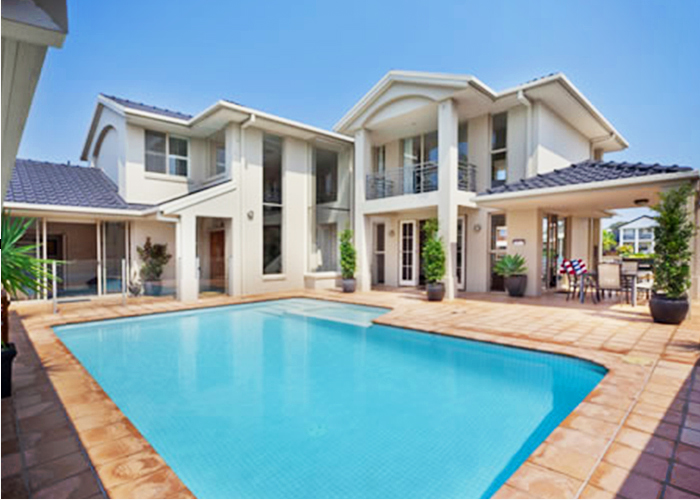 The highly innovative Tex Guard Pigmented Acrylic Coating is formulated by JPS Coatings, the most trusted one-stop shop that specialises in all residential, commercial, and industrial solid plastering and rendering. A durable coating that can withstand dirt, pollution, and chemical attacks, Tex Guard is also the exterior protective finish for the CovaWall® Coating system.
The pigmented acrylic coating is made of quality tint bases mixed with a premium water-based pure acrylic binder, titanium dioxide pigment, the finest mineral extenders, plus proprietry additives and fungicide for maximum surface protection. It promotes colour consistency with a matt finish and is ideal for large area masonry substrates.
How to Apply Tex Guard Pigmented Acrylic Coating
Surface Preparation
Keep the surface clean and dry before any application for maximum adhesion and to prevent premature deterioration. It is important to remove unwanted contaminants like oil, mould, dust, and mud before actual application. Ensure that substrates are completely dry especially during winter.
Apply the JPS primer on all substrates except if on freshly applied texture. If the surface is chalky or susceptible to dusting, use JPS Gripcoat. As for a freshly applied texture, Tex-Guard can be used without further priming.
Roller/Spray Application
User-friendly, Tex Guard Pigmented Acrylic Coating can be applied using a brush, roller, or airless spray. For roller application, use a common 20mm nap roller and roll the Tex Guard in one direction only. Avoid cross masking of layers.
As for airless spray application, use Graco Ultra 500 using a 0.021 - 0.023 spray tip at approx. 2500 psi.
Clean Up
Immediately clean up all equipment with water and make sure not to let the product dry on tools. If the product is allowed to dry, you will be required to scrape and clean tools or surfaces with hot water or paint stripper.
Safety and Handling
Wear protective clothing including appropriate footwear and goggles to prevent contact with the coating. In the unlikely case of spillage, use sand or sawdust to absorb the liquid. Avoid at all costs run-off to sewer, stormwater, or any open bodies of water as it might risk others.
For further inquiries, contact JPS Coatings or head over www.jpscoatings.com.au.