Evolving Elements Quality Acrylic Exterior Paints from JPS Coatings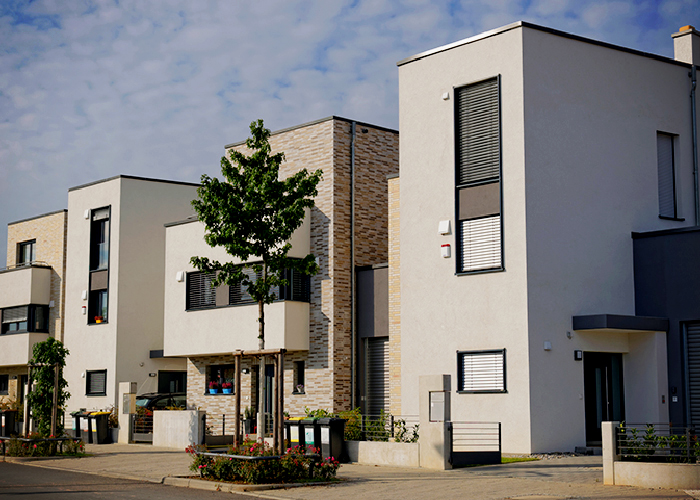 JPS Coatings has influenced the building and design industries, by raising the bar in exterior coatings through the innovation of their Evolving Elements Quality Acrylic Exterior Paints. Built to excel in performance, durability, and flow rate, the Evolving Elements range outperforms traditional coatings.
When choosing an exterior paint for your new or renovation project, one must consider the functionality and weatherability. Directly exposed to weather extremities and outside chemicals, a defective coating allows for premature cracking and flaking, risking not just the visual appeal of a structure but also the integrity. JPS Coatings manufactured their range of Evolving Elements Quality Acrylic Exterior Paints with these factors in mind. To ensure product quality and performance, the team tested their exterior paints through an application on pine panels and observation under intensified weather conditions. The study was completed after one year and is equivalent to around three years on a typical home or building. The acrylic exterior paints remained stylish and functional throughout.
These high-quality acrylic exterior paints are all self-priming, easy to apply, and perfect for any exterior application such as pergolas, fences, decking, and walls. Formulated to resist moisture, mould and algae growth, the acrylic exterior paints last in style and function.
The Evolving Elements product range comes in a variety of sheens:
Exterior Acrylic Matt Finish - produces a flat finish, utilised when concealing surface imperfections. It is commonly applied on old or weather-worn surfaces.
Exterior Acrylic Lo Sheen - provides a semigloss finish, commonly used for trim as it highlights the details of woodwork. Semigloss and gloss exterior paints are easier to clean than flat paints.
Environmentally responsible, JPS Coatings manufactured Evolving Elements Quality Acrylic Exterior Paints with low odour and low volatile organic compounds (VOC). From the manufacture, installation, and product performance, the acrylic paints emit no potentially harmful gases, benefitting the people and the environment in the long run.
Learn more about Evolving Elements Quality Acrylic Exterior Paints by heading over www.jpscoatings.com.au today.