Waterproof Roof Coating System for Concrete Roof Tiles by JPS Coatings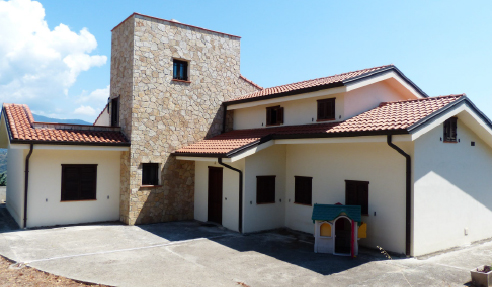 Since their inception in 1988, JPS Coatings has remained as the most convenient one-stop shop for solid plastering and rendering, premium paints, and waterproof roof coating systems. With a great understanding of the importance of roof coating in the construction industry, the Victorian-based company innovated the most reliable solution to restore, rejuvenate and seal aged concrete roof tiles.
The Evolving Elements Roof Coating System incorporates a full spectrum of components and procedures for coating concrete roof tiles, from surface preparation and roof pointing to primer and top coating. This waterproof roof coating system is developed with the finest materials and latest technology, promoting quality protection and ease of maintenance of concrete roof tiles.
How to apply a waterproof roof coating system for concrete roof tiles?
Surface preparation
Surface preparation plays an integral role in the roof coating system as it improves adhesion of coatings plus removes harmful contaminants. JPS Coatings highly recommends the use of Evolving Elements Premclean and Anti-mould Plus+ for surface preparation.
Prior to high-pressure cleaning, surface preparation is enforced. Premclean removes dirt, oil, moss, and lichen while Anti-mould Plus+ restricts the growth of these common substrate toxins.
Roof Pointing
Once the surface preparation has been fully completed, the cement bedding can be replaced and re-pointed. This waterproof roof coating system applies the highly functional Durapoint compound on top of the bedding to hold the tiles in place and protect the exposed concrete roof against dust and water.
Primer Coating
Evolving Elements Primecrete and Levelcoat are the prime coating choices for concrete roof tiles; they provide a solid base for topcoats plus enable an even and smooth finish. Primecrete boasts excellent penetrating and binding properties that inhibit the absorption loss of subsequent finishes, while Level coat positions and fills worn concrete roof tiles.
Top Coating
To achieve sophisticated and elegant concrete roof tiles, Evolving Elements Duramembrane top coat is typically used. This top coat can restore the former colour of worn out roofs or furnish a new and modern colour, based on the homeowner's preference. Duramembrane is formulated to resist Australian and South East Asian weather.
For more information about the waterproof roof coating system for concrete roof tiles, contact JPS Coatings or visit www.jpscoatings.com.au today.