Stone wall cladding by Craft Stone from Austech External Building Products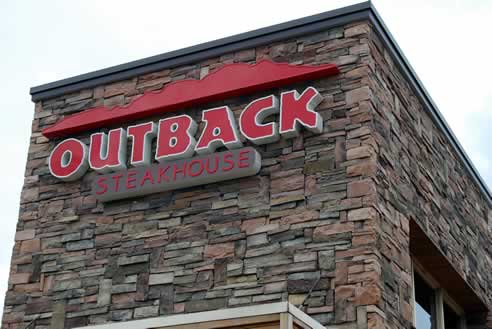 Outback Steakhouse in Figtree has opened after extensive renovations and a large addition using Craft Stone. The façade has been renovated with stone wall cladding and the stone work continues inside with an interior stone wall behind the bar and stone pillars throughout.
Stacked Ledgestone was used throughout the project. The owners wanted a striking and remarkable feature entrance, so they chose to blend two different colours together, creating a unique display found nowhere else. Caramel and Cabernet where chosen to be blended together because of their complementary earthy tones.
There has been a decline in recent years of patronage in traditional steak houses. Outback has noticed this and is in the process of rebranding its business. Outback Steakhouses are aiming to be more family and quality focused, with healthy options and good service.
Outback Steakhouses Australia-wide will be going under renovations over the next year. Outback has shown interest in using Craft Stone in many of its renovations, citing superior quality, great looks and competitive pricing for their continued support.