High-Build Acrylic Coating: Roll-On Texture from JPS Coatings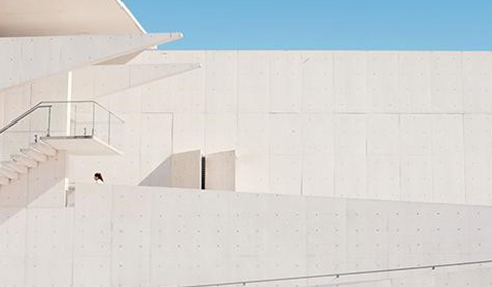 In line with the excellent coating and rendering products expected from JPS Coatings is their high-build acrylic coating Roll-On Texture, founded on pure acrylic emulsions, mineral fillers, plus the finest mixtures and colour stable pigments. Construction or renovation benefits include ease of application, effectiveness, stability, and drying speed; Roll-On Texture is the acrylic coating you can count on.
The idea behind its innovation was driven by the growing demand for high-build acrylic coatings in the building and construction industry. They are commonly used as a protective layer against UV rays, inconsistent weather conditions or temperature changes, and therefore maintaining the structural integrity of a house or building. They resist premature flaking, sagging, and prevent the growth of unwanted fungi or algae.
Designed with a "Wet Edge" consistency, Roll-On Texture is easily applied by roller or spray, although a continuous application is recommended for maximum results. The acrylic coating is highly versatile in that it can be applied to a range of masonry substrates including off-form concrete, FC sheeting, glass reinforced concrete, plasterboard, and cement render.
JPS Coatings' high-build acrylic coating is offered in a wide array of colour choices with each pail offering a spread rate of 1.6m² per litre and approximately 22-25m² (assuming no loss). The application should take place within moderate temperatures between 7°C to 3°C. Avoid application under full sun or windy conditions.
Before application, ensure that the surface is free of all tie wires, nails, and steel, as well as residues or any other chemicals that may hinder the adhesion of Roll-On Texture. For optimum results, the surface should hold no more than 15% wood equivalent moisture at the time of coating.
Roll-On Texture is recommended to be applied via a regular, high profile, or coarse roller, coating the substrate with full roller loads starting from the floor then up to the ceiling. Overworking the surface area must be avoided to achieve a seamless finish. Freshly-applied substrates must be guarded against moisture or frost build up and rain for at least 48 hours.
The acrylic coating efficiently dries in 1 hour at 25°C and 50% relative humidity. Drying takes a longer time at lower or higher temperatures (approximately 7 days).
Get in touch with JPS Coatings for more details on Roll-On Texture high-build acrylic coating. Visit www.jpscoatings.com.au today.