Aluminium Composite Panel: To Ban or Not to Ban?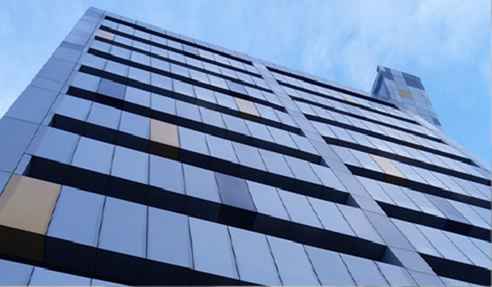 The fire performance of aluminium composite panel has become a growing concern for the international building and construction industry. Following the recent incidences of high-rise fires, most notably the Grenfell Tower fire in West London, the Australian Senate Standing Committee on Economics released an interim report containing an eight-key recommendation banning the use of aluminium composite panels.
On Spotlight: Aluminium Composite Panel
The Senate report, which was released on 6 September 2017, highlighted the following points:
The total ban on import, sale and utilisation of aluminium composite panel
High quality fire retardant panels can be used in the same application as with aluminium composite panels with polyethylene (PE) core without implicating the budget costs
Require ongoing professional development scheme for builders, project managers, building surveyors and inspectors
Nationwide campaign to increase accountability to all stakeholders at each level of the supply chain, which includes the design, manufacture, import, supply and installation of all building materials
Reduce access costs on the NCC (National Construction Code), Australian Standards and other building codes to encourage all trades and professionals in the building and construction industry to adhere to the codes
A penalty for breach of the NCC (National Construction Code) and prohibition to tender on Commonwealth-funded projects
State and Territory-wide statutory duty of care for residential property owners
The proposal, however, was opposed by Coalition Senators, stating that banning aluminium composite panels will implicate the signage industry and does not affect the understanding of non-conforming and non-compliant building materials in general.