Water Based Acrylic Roof Hi Build Undercoat by JPS Coatings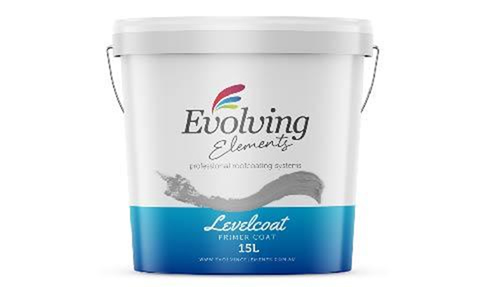 Levelcoat is the ideal water based acrylic hi build undercoat for both commercial and residential roof coating systems. The high-grade product is part of the brand new Evolving Elements range by JPS Coatings, one of the leading providers of rendering and solid plastering solutions in Australia. With a service record spanning over 30 years, the Victorian-based company has earned the loyalty and patronage of top industry professionals across the country. JPS Coatings continues to establish a greater national and international presence with a strict commitment to world-class quality.
What is Evolving Elements?
The Evolving Elements brand features a stunning selection of roof coating systems and premium paints for professionals. Evolving Elements includes a comprehensive catalogue of components and procedures, which can be easily applied by industry experts or do-it-yourself (DIY) enthusiasts alike. As always, the product development team at JPS Coatings guarantees a gold standard of quality, innovation, value and performance with all their products.
Water Based Acrylic Roof Hi Build Undercoat from Evolving Elements