Prevent Wall Frame Damage with Cova-Wall® Lightweight Insulated Cladding System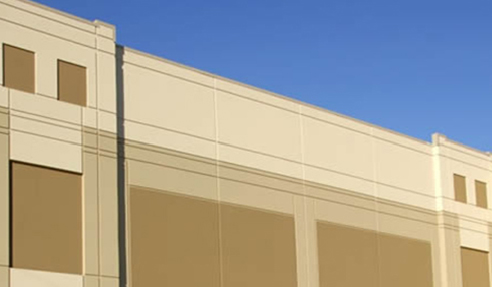 JPS Coatings highly recommends the installation of their Cova-Wall® Lightweight Insulated Cladding System for your next property renovation. Also popular as an Exterior Insulation and Finishing System (EIFS), Cova-Wall® is applauded for its versatility in colour, form, detail, and texture, plus its long-wear wall frame protection without the need for overspending.
The Cova-Wall® lightweight insulated cladding system predominantly consists of "M" grade expanded polystyrene (EPS) moulded panels, which are anchored to wall frames to form an air cavity between the breathable wall wrap (sarking) and EPS panels. This enhances the water management system and assists in preventing internal wall frame damage.
A smart choice for any substrate in any climate, the cladding system is weatherproof and stable plus resist premature peeling, fading, or growth of toxic mildew and mould. With the advanced 100% acrylic chemistry, Cova-Wall® remains visually pleasing even after years of installation.
JPS Coatings offers two-panel options for lightweight insulated cladding systems. Plain EPS Panel incorporates virgin panels while Pre-Rendered EPS Panel uses factory-coated panels with polymer modified render and alkaline resistant fibreglass mesh.
Both panels are fastened to timber or steel framed buildings with starter channel beads in required size fixed onto the bottom frame and on top of the breathable wall wrap. The panels are horizontally installed and directly fastened into the studs using screws and plastic washers then sealed with PU Foam Adhesive.
For Plain EPS, a coat of Patch 'Em-Up® is applied. A fibreglass mesh is fastened across the whole panel surface and coated with Patch 'Em-Up® with a thickness not less than 2mm. A Fastwall Render® is then applied at a thickness between 2-4mm. For Pre-Rendered Panels, fibreglass mesh is placed over panel joints only.
The panels are rendered and finished accordingly to the Cova-Wall® coating system; Two coats of polymeric render (base coat) and a single coat of acrylic texture, followed by a decorative top coat with a minimum thickness of 5-6mm.
Get in touch with JPS Coatings for more details on their Cova-Wall® Lightweight Insulated Cladding System. Visit www.jpscoatings.com.au today.