JPS Coatings Acrylic Based Polymer Render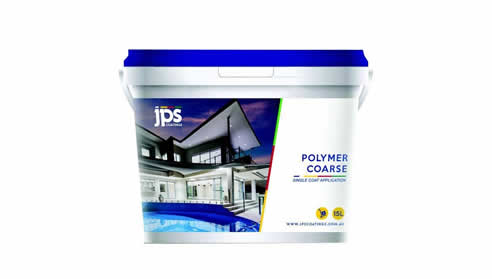 Acrylic based polymer render contains an acrylic resin compound that provides excellent adhesion and flexibility to the surface it's applied to. This is the reason why this product has become a staple rendering material for architectural infrastructures. Rendering plays a significant role in adding durability to buildings; therefore it is only fitting that premium quality products are used to ensure structural integrity.
Polymer Render by JPS Coatings
There are two products available in JPS Coatings' range of polymer renders: Polyrend Fine and Polyrend Coarse. While both of them are in the Polyrend range, there are differences in each product that make them suitable for their designated purposes.
This acrylic based patching compound is supplied in a dispensable paste with a semi-liquid consistency. When applied to various masonry substrates, minimal shrinkage while drying and excellent adhesion can be achieved. This product can be used as a base for filling up large irregularities and blemishes on the surface of application, and it can cover up to 4mm in a single coat.
Polyrend Fine may also be used as a skim coat over block work which is flush jointed, just before applying texture coatings. Unlike the traditional sand and cement coating, Polyrend Fine can be over coated the next day with compatible paint and texture coatings.
In just 60 minutes, Polyrend Fine is touch dry if exposed to 25°C and 50% relative humidity. However, if the temperature and relative humidity is lower, drying will most certainly take longer.