Tex-Guard Water Based Acrylic Coating from JPS Coatings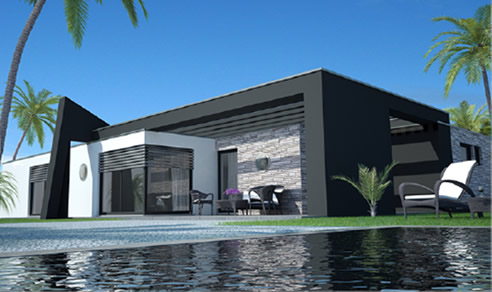 Tex-Guard by JPS Coatings is a water based acrylic coating that is ideal for the Australian built environment. Acrylic coatings have significant contributions to the longevity of a wall's quality and performance. Natural factors, such as high levels of UV, salt air and moisture, especially in the coastal areas, speed the deterioration of a wall's surface. Hence, the need for high build water based acrylic coatings.
JPS Coatings are manufacturers of high-quality renders and coatings. One of their foremost products, Tex-Guard, is a 100% high build water based acrylic coating that is designed to complete the texture range. This product offers water resistance, protection against dirt accumulation, and imperviousness to chemical attack, pollution, and prevention of flaking, cracking or chalking.
Tex-Guard by JPS Coatings does not have any special transport requirement. It comes in a 15-litre plastic pail. Each pail has a spread rate of approximately 3m² per litre. Tex-Guard can be applied using either a a roller, or spray gun. You'll need a brush for tight areas and around openings. Drying takes a minimum of two hours at 25° with 50% relative humidity. In lower temperatures or higher relative humidity, drying could take longer than usual. In case this happens, drying of textured areas can take up to two days or more depending on the weather before application. Tex-Guard should be applied on a clean, dry, and even textured surface, free from contaminants such as oil, mould discharge, dust, dirt, silicone, animal droppings, mud, grease, efflorescence, salt, and wall flaking.
Although Tex-Guard is a safe material to use, safety measures in material handling are still required like wearing protective eyewear, face masks and appropriate footwear. Tex-Guard should always be stored away from food and drinks to avoid the risk of cross contamination.