High Quality Exterior Texture Coating by JPS Coatings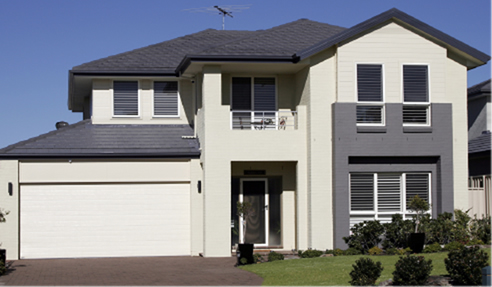 One way to enhance the overall appearance of a home is to repaint the outer façade. With countless paints and coatings on the market, it is important to first consider the difference between a high quality exterior texture coating and traditional paint.
Here is a list of differences between an exterior textured coating and paint:
1. Waterproofing
In general, paints are not waterproof and act like an unbreathable mask. Allowing rainwater or moisture to seep into the wall substrate, leading to mould and mildew proliferation, unsightly wall lumps and premature peeling of paint.
Exterior texture coatings are highly resistant to water infiltration. They allow the structure to breathe by letting the moisture produced from the interior to leave the home as a vapour. This mechanism prevents the occurrence of wall lumps and inhibits the growth of mould and mildew.
2. Energy-Efficient
While paints add colour to the exterior wall façade, most are not immune to the sun's ultraviolet rays. The chemical structure of traditional paints absorbs a substantial amount of ultraviolet rays. This leads to photodegradation or the untimely fading of exterior wall colours. In addition, the heat transfer from absorbing ultraviolet rays causes a spike in energy consumption.
An exterior texture coating provides a thick barrier which helps impede the intrusion of heat and cold air. The textured surface reflects the ultraviolet rays without absorbing the heat. This assists the heating and cooling systems to work efficiently.