Affordable LED Lighting D700 Curve from Brightgreen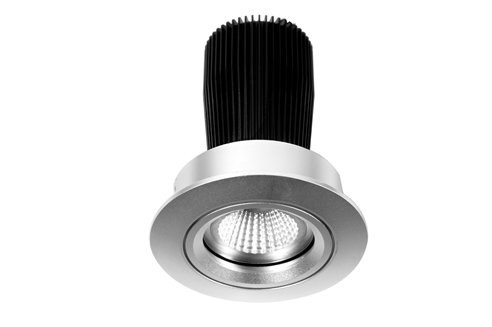 Brightgreen launch the stylish, efficient and very affordable D700 Curve

The new D700 Curve LED downlight is a very affordable and extremely efficient alternative to halogens. The D700 Curve gives users all the brightness of a premium 50w halogen - 720 lumens - on just a fraction of the energy. An operating power of just 10.5 watts means it will cut lighting costs by 80%. In fact, the D700 Curve is so efficient that it can pay for itself in just 6 months if used 12 hours a day. Users can calculate their own savings and ROI using the Retrofit calculator on brightgreen.com or by downloading the Brightgreen app from iTunes*. "The D700 Curve fits into existing standard-size halogen cutouts and includes an internal driver and 240v AC Mains plug, so retrofitting is even faster and easier. We'll also be releasing a GU10 version soon." said Brightgreen CEO and head product designer, David O'Driscoll. Available with a silver or white fascia, the D700 Curve perfectly complements any interior. It's ideal for general illumination or accent lighting in homes, offices, stores and restaurants. Top 5 features:
720 lumens of brightness - equal to a 50w halogen
Operating power of just 10.5w
Great value
70,000 hour lifespan
Covered by a 3-year warranty
* Savings and payback calculations are currently only available for Australia.