LED Downlighting That Pays for Itself from Brightgreen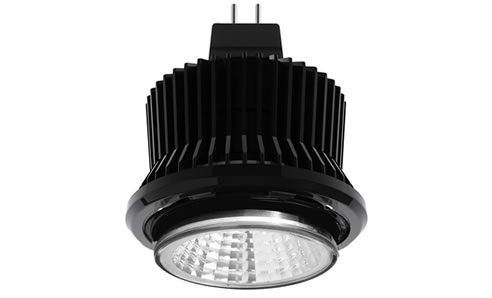 Brightgreen launches DR450 MR16 for fast and affordable retrofitting

The new DR450 MR16 LED downlight is an affordable and extremely efficient alternative to 35W halogens. The DR450 MR16 gives users 450 lumens of brightness on just 7 watts, cutting lighting costs by 80%. Because the DR450 is so efficient, it will pay for itself in just 1 year if used 12 hours a day, or 1 year and 10 months if used 6 hours a day. "The DR450's compact body fits easily into smaller spaces for faster and easier retrofitting. And because it fits into existing fascias, it allows people greater freedom with their interior designs." said Brightgreen CEO and head product designer, David O'Driscoll. The DR450 is ideal for general illumination or accent lighting everywhere from homes and offices to retail outlets, hotels and restaurants. It is also available in GU10 and Integrated versions. Top 5 features: 450 lumens of brightness on just 7 watts
Great value
Compact body for easy retrofitting
Fits existing fascias
50,000 hour lifespan and a 3 year warranty The DR450 is yet another innovation from the company that created the DR700 - the world's first LED downlight to surpass the brightness of a 50watt halogen - and the D900 Cube - the world's first square-beamed LED downlight.