What's the Ideal Acrylic Rendering for Masonry Surface?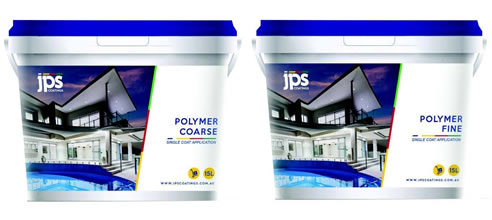 Picking out the right material to use on masonry surfaces is a crucial part of the building process because it determines how even the surface is going to turn out. There are products on the market that are available for low price points but deliver poor results. Taking time to do research about products like these is important to ensure that the best outcome is achieved.
JPS Coatings offer the optimum solution to acrylic rendering for masonry surfaces. In just a single coat, dents, scratches, irregularities, and other blemishes will be gone thanks to JPS Coatings' Polyrend Coarse. This high build acrylic based patching compound is supplied in a dispensable semi-liquid paste and exhibits minimal shrinkage on drying, and offers excellent adhesion to various masonry substrates.
How to Prepare Surfaces before Coating with Polyrend Coarse?
It is the responsibility of the builder, renovator, contractor and applicator to prepare the surface before the application of acrylic render for masonry surfaces. The surface must be dry, clean, sound, and free from oils, powdery residues, release agents, and other contaminants that may cause interference with the adhesion capabilities of Polyrend Coarse. Nails, tie wires, and steel bits that are present on the surface need to be completely removed while all other metal elements must be corrosion stabilised.
The wood moisture equivalent present in the substrate must be less than 15% at the time of coating to achieve optimum coating performance. The surface may be tempered with water in hot weather to reduce suction. For surfaces that are very absorbent or friable, pre-priming may be required. Tex-Bond by JPS Coatings makes the perfect substrate primer with its compatibility to Polyrend Coarse.