Water-Based Acrylic Coating: Tex-Guard from JPS Coatings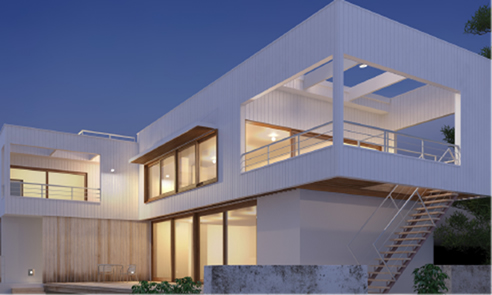 With the wide range of water-based acrylic coating products available in the market today, it is important for homeowners and industry specifiers to choose the right materials that will guarantee the most possible value in the long run.
The water-based acrylic coating protects the exterior wall surface from premature degradation caused by natural elements, such as salt air in coastal areas, moisture, wind, temperature changes, high levels of UV rays and wind velocity, as well as rain showers and thunderstorms.
As one of the industry leaders, JPS Coatings is committed to providing high quality solid plastering and rendering materials that are suitable for the Australian built environment. With a 30-year service experience and diligent product research and development, JPS Coatings is equipped with the knowledge and expertise in delivering a seamless and long-lasting texture coating for residential and commercial applications.
What is Tex-Guard Water-Based Acrylic Coating from JPS Coatings?
Available in matt finish, Tex-Guard is a water-based acrylic coating made of a high-quality tint base, specially formulated with water-based pure acrylic binder, quality mineral extenders, proprietary additives, titanium dioxide pigment, fortified with a powerful fungicidal solution.
Tex-Guard is best used as the finishing coat for JPS Coatings' top of the line Cova-Wall® exterior insulated finishing system. In addition to Cova-Wall®, the durable water-based acrylic coating is also suitable for a variety of masonry substrates, such as cement render, autoclaved aerated concrete, fibre cement sheeting, tilt panel walls, softwood timber, clay and concrete brickworks and blocks.