CraftStone from Austech External Building Products featured
at DesignEx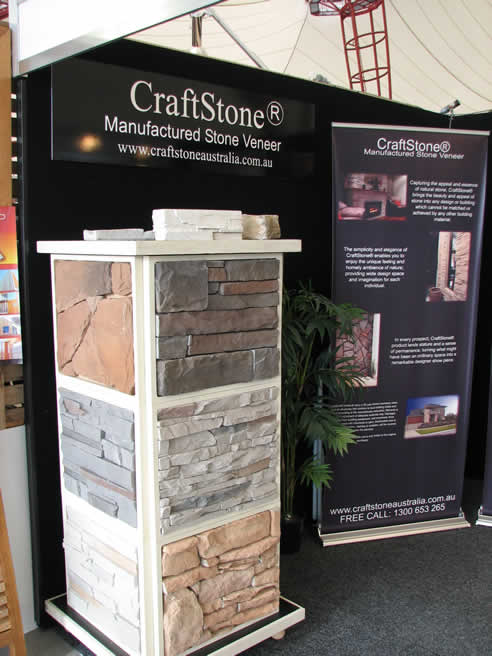 The CraftStone exhibit at DesignEx was a success, with hundreds of architects and designers expressing interest in the revolutionary Manufactured Stone. The CraftStone display featured some of the most popular products, including Pro-Fit Ledgestone and Dressed Fieldstone. Visitors where amazed at the quality and variety of CraftStone, the only way most people could tell the difference between CraftStone and traditional stone is the price tag.
John Hansen, Austech's Leading Stone Expert was there for three full days and said, "I was amazed by the response we received at DesignEx. Its great to see the industry get behind an innovative product like CraftStone."
Some of the best features of CraftStone also make it the easiest product to display. CraftStone is much lighter than traditional stone, making it easier and cheaper to install. This meant that the exhibit for DesignEx was built quicker and cheaper, without the need for expensive and time-consuming structural support.
DesignEx is renowned for showcasing the products that will take the market by storm over the coming years. With applications in landscaping, external wall coverings, interior design, feature walls and fireplaces, the possibilities with CraftStone are endless.