Retrofit Transparent LED Bulbs from Brightgreen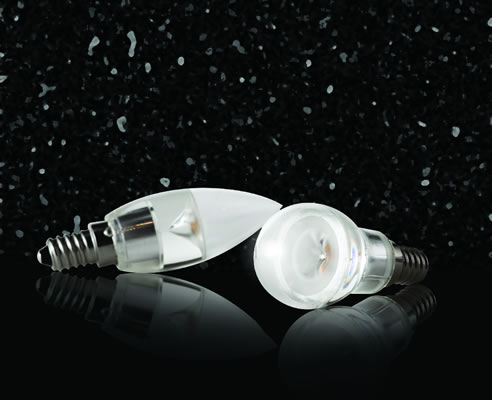 Retrofit lighting that's clear as crystal:
Brightgreen launches candle and fancy round bulbs with transparent globes
Melbourne based premium LED lighting company Brightgreen continues to expand its Retrofit series, providing durable low-energy LED lighting for every scenario and fitting. The latest additions to this comprehensive range both have transparent globes, mimicking the traditional appearance of the incandescent bulbs that they are designed to replace.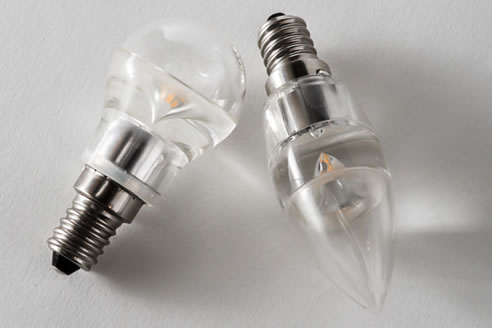 BR220 candle bulb: Traditional styling meets modern technology
Combining the form and appearance of a traditional 15W incandescent candle bulb with Brightgreen's signature LED technology, the 220-lumen BR220 candle bulb is the ideal solution for customers who enjoy the warm colour temperature and sparkle of an incandescent bulb but are in need of an energy efficient alternative.
BR250 fancy round bulb: Super-efficient illumination with an added touch of sparkle
A transparent counterpart to our BR200 Retrofit fancy round bulb, which has a frosted lens, the BR250 fancy round bulb distributes 250 lumens of high-quality light through a sparkling transparent globe.
Both bulbs have the following features:
3.5 Watt operating power
Replacement for 15W incandescent bulbs
Warm, flattering light: 2700K colour temperature
E14 screw fitting
25,000 hours lifetime
3-year warranty
Suitable for lamps, pendants, chandeliers and decorative fittings
The BR220 candle bulb and the BR250 fancy round bulb are available May 2014.
For more information, visit Brightgreen.com.