Brightgreen's D900+ LED Downlight Wins Good Design Award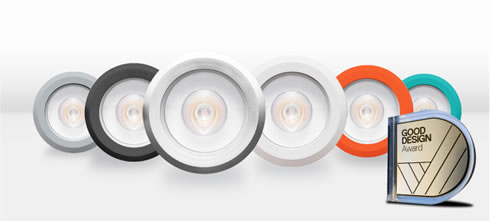 Brightgreen's D900+ wins prestigious Good Design Australia Award
The D900+, Brightgreen's most versatile downlight with Tru-Colour technology, was awarded the Good Design Australia Award in the category Lighting and Furniture.
The award was presented to Brightgreen at the Good Design Awards Gala Night 2014 held during Vivid Sydney on 28 May 2014.
The D900+ was competing against numerous high-quality products in its category. This high-performance sustainable luminaire with its unique interchangeable fascia system gives architects, designers and home-owners greater creative freedom than ever before.
Beginning life as an evolution of the award-winning D900 Classic downlight - the world's first 50W halogen equivalent LED downlight - the D900+ is the culmination of superior componentry, expert engineering and extensive research into the need for a versatile, expressive product that emits high quality light in today's lighting market.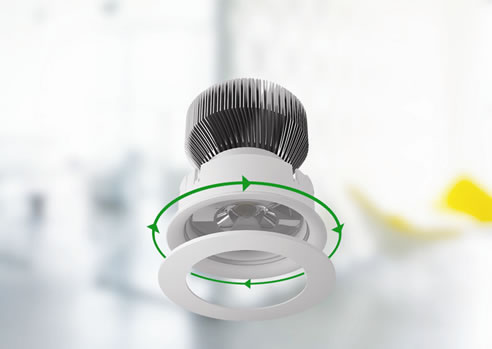 The core D900+ downlight unit is trimless and can be installed without a fascia, blending seamlessly into interiors, or can be used with one of Brightgreen's interchangeable fascias - available in six colours and six forms - to create a variety of lighting effects. An easy-to-use twist-on, twist-off mechanism makes this possible.
The D900+ has an innovative airtight universal gimballing system that is a market first, offering unlimited lighting versatility while reducing the heat escaping into roof cavities and improving building energy ratings. The downlight runs on just 15.6W of power, generating a maximum brightness of 1060 lumens and giving an average efficacy of 61 lumens per Watt. It comes in both 45° and 55° beam angles and in a colour temperature of either 3000K warm light or 5000K cool light.
The luminaire of the D900+ incorporates Brightgreen's signature Tru-Colour technology - an energy efficient light that comes the closest to achieving the quality of the old incandescent light ensuring colour, tone and detail are illuminated to their full potential.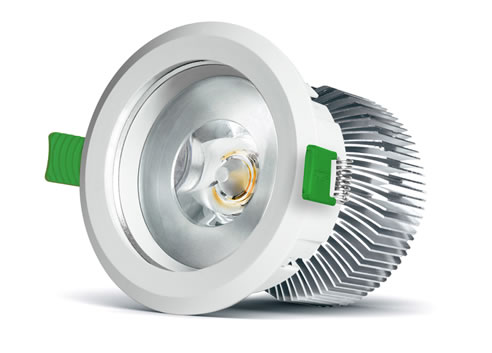 Brightgreen Head Product Designer and CEO David O'Driscoll was delighted with the award. "We spent a lot time and effort to make the D900+ the best downlight on the market. It's the only downlight that has ever won a Good Design Australia Award in the 50 year history of the program which is testament of the quality of the product" said O'Driscoll.
Brightgreen will be adding many new products to their range of energy efficient LED lights this year, including several surface-mounted LED lights and a new Exterior series.
Good Design Australia is an international design promotion organisation responsible for managing the annual Australian Good Design Awards (formerly Australian International Design Awards).
The Good Design Awards is Australia's longest standing national design award and promotion program, and one of the few forums for professional Industrial Designers and manufacturers to showcase their design expertise to national and international audiences. As a result of more than 50 years of design benchmarking, the program has focused on progressively raising the standard of design and innovation in Australia.