Roof Tile Pointing Compound: Durapoint from JPS Coatings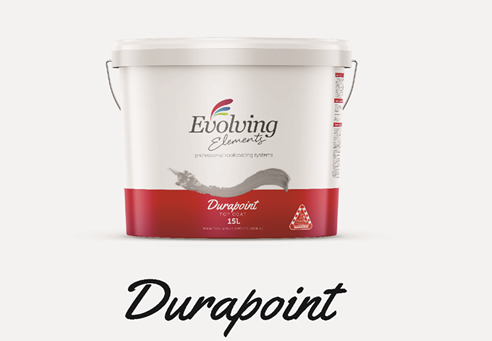 Durapoint roof tile pointing compound is one of the products in the Evolving Elements' premier line of professional roof coating system from JPS Coatings. The ready-to-use, pre-coloured acrylic roof tile pointing product flexes with movement, thereby providing excellent elasticity, durability and resistance to cracks.
What is Roof Tile Pointing?
The structural integrity of building materials, such as for roofs, deteriorates after prolonged exposure to natural elements or changes in weather conditions. Roof tile pointing is the application of a compound over the top bedding to create a stronger hold for tiles. Its primary purpose is to seal the ridge caps; prevent water infiltration and shrinkage; and protect the roof coating system against premature structural deterioration.
In the past, a mixture of sand, cement and aggregates was used in the conventional application of roof tile pointing. This method was designed to enhance the longevity of roof coating system. However, sand- and cement-based mortar is not flexible, being prone to premature cracking.
The JPS Coatings Solution: Durapoint
Product integrity and quality service are attributes that JPS Coatings takes seriously. With the aim to make a better and smarter built environment, JPS Coatings developed Evolving Elements. All the products from Evolving Elements can be used in the restoration of both old roofs and newly constructed roof structures.