Evolving Elements Roof Coating System by JPS Coatings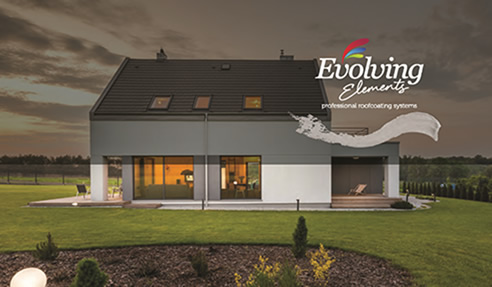 JPS Coatings is proud to release Evolving Elements, a new line of high build roof coatings - designed to restore, rejuvenate and seal old roof structures back to their former glory! Evolving Elements Roof Coating System has a full range of components and procedures for coating all roof substrates.
What are the Benefits of Evolving Elements Roof Coating System?
Roof structures are exposed to natural elements, such as UV, rain, frost and wind. A roof coating system acts as a barrier between the roof and the elements. Therefore, increasing the lifespan of roof structures by making it sturdy and keeping it weather resistant for years to come.
Roof coating systems can help reduce heating and energy costs by lowering the roof surface temperature. Evolving Elements high-quality roof coatings can deflect harmful UV rays away from the building. This allows for the roof structure to cool down, subsequently reducing the load on cooling systems.
JPS Coatings Evolving Elements provides a reflective roof coating system to assist in maintaining the roof colour, even after prolonged exposure to the elements. In addition, roof coatings prevent premature deterioration and roof replacement, especially for low-slope roofs where water pooling can occur.
By choosing Evolving Elements Roof Coating System, the structural integrity of roofing materials on low-slope roofs and any other type of roof structure is preserved.