Acrylic Paint for Walls: Interior Acrylic Low Sheen from JPS Coatings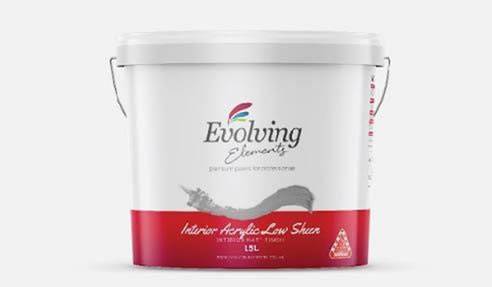 JPS Coatings introduces an all-new product range of enamel and acrylic paint for walls and ceilings - Evolving Elements. With a track record of over 30 years, the Australian-owned and operated company has secured a niche within the building and construction industry, for the sheer quality of their plastering and rendering solutions. Evolving Elements is the latest endeavour of JPS Coatings as they continue to diversify their trusted catalogue for industrial, commercial and residential projects across the country.
Introducing Evolving Elements

Evolving Elements boasts a comprehensive array of premium paints and roof coating systems. Since water-based paints account for 80% of the residential market, JPS Coatings offers Evolving Elements to address the demand. Through intensive research and innovation, the product development team at JPS Coatings, has derived an advanced formula for Evolving Elements.