A System of Waterproof Roof Sealants for Concrete Tiles & Galvanised Iron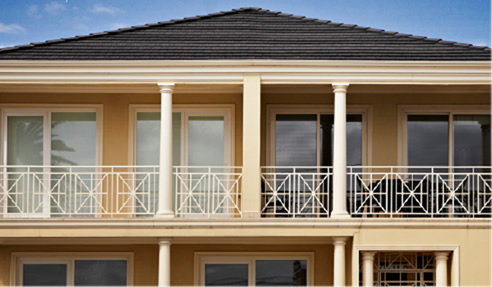 Before the use of waterproof roof sealants, homeowners and specifiers need a sturdy and well-installed roof to ensure years of trouble-free service. However, everyday exposure to natural elements like sun, rain, wind and frost will take its toll on the roof surface and eventually cause damage.
To protect the roof, JPS Coatings have come up with the Evolving Elements Professional Roof Coating System. The Australian-owned and operated company produced Evolving Elements with high performance and workability in mind. JPS Coatings conveys nearly 30 years of expertise into the cutting-edge formula for Evolving Elements, yielding outstanding results.
The Evolving Elements Roof Coating System includes excellent professional paints and superior roof coating systems specifically designed to restore, rejuvenate and seal old and worn out roofs. JPS Coatings offers a one-stop solution, comprised of all the waterproof roof sealants and procedures for the coating of roof substrates.
How to Apply Waterproof Roof Sealants for Concrete tiles & Galvanised Iron?
One of the systems under Evolving Elements is designed to target problem areas for concrete tiles & Galvanised Iron. Below are the steps involved in the application of waterproof roof sealants:
1. Surface preparation
The applicator must fix, if necessary, all broken and leaking tiles, penetrations, flashings and timberwork prior to pressure cleaning. Roof substrates must be clear from dirt, dust, grease, oil and other forms of contamination to avoid bondage breakage.