Tight-Beamed Surface Mount Lighting from Brightgreen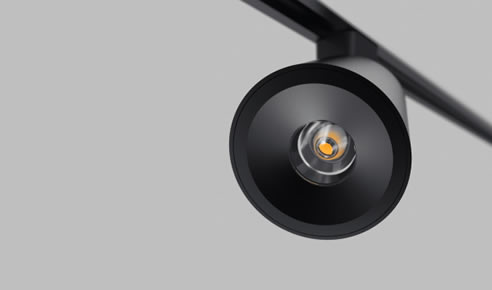 Your Finishing Touch
Draw attention to interior features and artworks with our latest tight-beamed Surface Series designs. Ideal for pairing with the larger lights in the range, these 550-lumen LEDs feature a 36° beam, providing unparalleled control for precision architectural lighting.
D550 SHX Curve LED Downlight
Offering genuine flexibility in design, the D550 SHX Curve features a 355° body rotation and 90° angle tilt - allowing you to direct its Tru-Colour beam to highlight changing features.
T550 H Curve LED Tracklight
This design features a universal H-track base and constant friction hinge, providing unlimited freedom to rearrange your lighting configuration as often as you please.