Why Choose JPS Coatings Cova-Wall® Lightweight Exterior Insulation Finishing System?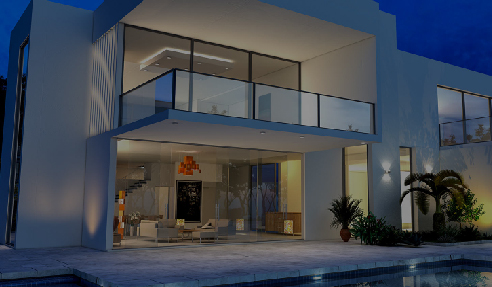 One of the most effective methods in achieving an energy-efficient and sustainable built environment is by using a lightweight exterior insulation finishing system (EIFS) for cladding. In general, EIFS offers numerous benefits including continuous insulation, and an aesthetically pleasing exterior finish.
With three decades worth of knowledge and experience in building and construction, JPS Coatings remains one of the industry leaders in the solid plastering and rendering sector in Australia. The Australian-owned and operated company has specialised in the design, manufacturing and distribution of the following:
Polymer Renders
Trowel-on Texture Coatings
Roll-on Texture Coatings
Primers
Membrane Coatings
Stainless Steel Angles
Polyurethane Adhesives & Fasteners
Fibreglass Mesh & Tapes
Waterproof Coatings
Anti-graffiti Systems
Supply & Installation of Solid/Lightweight Moulds
Polystyrene Coated Panels
What is Cova-Wall® Lightweight Exterior Insulation Finishing System?
Cova-Wall® lightweight exterior insulation finishing system consists of expanded polystyrene sheets screwed to the wall's timber or steel frame. Prior to the application of the base coat, the expanded polystyrene sheet is sealed with PU Foam Adhesive and later on reinforced with a layer of fibreglass mesh that is fully embedded in the base coat over the entire surface of the panel. A finishing coat is troweled over the base coat for further reinforcement, while a decorative textured finish in the required colour completes the project specification. Cova-Wall® lightweight exterior insulation finishing system has the following features and benefits:
Energy-Efficient Thermal Insulation
The unique closed cellular composition of expanded polystyrene accounts for its exceptional insulation capability. JPS Coatings channels the thermal efficiency of expanded polystyrene to develop Cova-Wall® lightweight exterior insulation finishing system. The cladding system produces high; long-term R-values for year-round excellent, long-lasting thermal performance.
Durability
Aside from the inherent structural stability and durability of expanded polystyrene, JPS Coatings' Cova-Wall® is strengthened with a full cavity batten or direct fix system topped off with a 4-6mm coat of render, a coat of texture, and a decorative sealer. Albeit lightweight, it exhibits outstanding strength and resilience to premature deterioration. Cova-Wall® is certified by AS 4055-2012, for having passed the design wind speed and speed load tests.
Weatherproofing
Cova-Wall® cladding systems are cohesive with a water and vapour barrier (sarking) for enhanced water management. Furthermore, it exhibits fire-retardant properties and longevity to withstand harsh weather conditions. The weatherability of Cova-Wall® has been tested under the conditions of AS/NZS 4284:2008, which determines the performance of a building façade under simulated loading conditions.
CodeMark™ Accreditation
Cova-Wall® lightweight exterior insulation finishing system is CodeMark™ certified. CodeMark™ certification is a clear demonstration that Cova-Wall® meets the mandatory compliance requirements of the Building Code of Australia as indicated in the National Construction Code.
Design Flexibility and Aesthetics
The rich appearance of Cova-Wall® is far more versatile than other cladding materials. The lightweight exterior insulation finishing system comes in a range of imaginable colours and a wide variety of textures.
JPS Coatings work closely with major industry specifiers to help achieve the required project outcome. If you're looking for a lightweight exterior insulation finishing system for your next project, contact JPS Coatings or visit www.jpscoatings.com.au.