LED Bulb BR450 from Brightgreen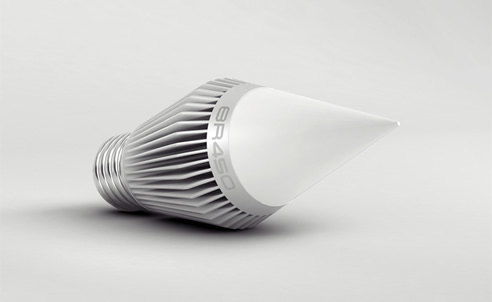 Efficiency meets elegance: Brightgreen presents the BR450 LED bulb.
Brightgreen combines efficiency with elegance in its latest offering:
Meet the BR450 LED bulb.
The BR450 is an energy efficient replacement for 35W incandescent candle bulbs that uses only 20% of the power. With an operating power of 6W and a brightness of 410 lumens, it has a market-leading efficiency of 68 lumens per Watt.
The BR450 is designed to cast an even 180° spread of warm 3000K light across interiors. This, combined with the bulb's colour rendering index value of 83CRI, makes it the ideal choice for versatile, flattering interior candle bulb lighting.
Additional benefits include:
Available in B15 and B22 bayonet fittings and E14 and E27 screw fittings for universal compatibility
Superb dimming from 10-100%
Product lifetime of 50,000 hours
3 year warranty
"The BR450 was developed in response to the trend for modern, minimal light fitting aesthetics as a more suitable energy efficient alternative to the classic candle bulb. It has definitely caused a stir with lighting designers; many have commented that its unconventional form flatters contemporary designs," says Brightgreen CEO and head product designer David O'Driscoll.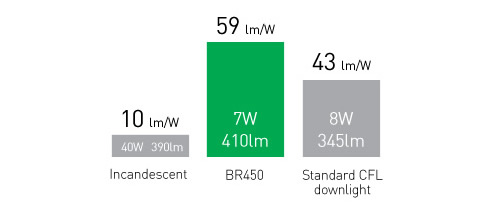 The BR450 bulb is available October 2013. For more information, visit Brightgreen.com.