Acrylic Rendering with JPS Coatings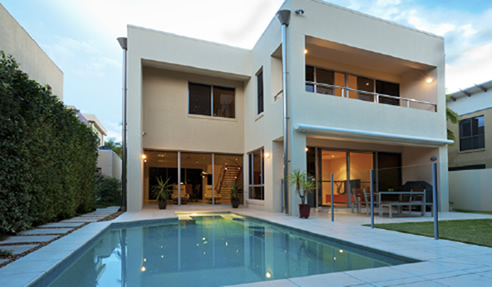 Acrylic rendering provides a unique, seamless and long-lasting finish as compared to traditional rendering methods. As expert rendering, tradespeople JPS Coatings can guide the clients in the right direction by helping them choose the right rendering method that meets the project specification.
The team of experts at JPS Coatings aims to inform the basic facts about acrylic rendering so that they would know the difference between regular cement rendering and the superb adhesion acrylic rendering offers. With this knowledge, homeowners and tradespeople can work together to choose the rendering method they would like, or that best fits with the project specifications.
The Basics of Acrylic Rendering
It is natural for walls to expand and contract as it becomes exposed to natural elements, which may cause unsightly hairline cracks to appear. Acrylic rendering offers a weatherproof, durable and attractive substrate finish. Acrylic has a component that is added to the render mix, which makes acrylic render stronger and highly flexible as compared to traditional rendering materials. The display of flexibility in an acrylic render makes it less likely to crack over time, therefore, offering a long-lasting application with minimal upkeep.
Acrylic render can be applied in various methods - it can be troweled, rolled or sprayed onto the wall substrate. This allows the applicators to create different end results, like a smooth finish, an attractive textured facade or stucco finish. Acrylic render can also be used on a wide variety of substrates, including fibre cement.