Fastwall Cementitious External Rendering from JPS Coatings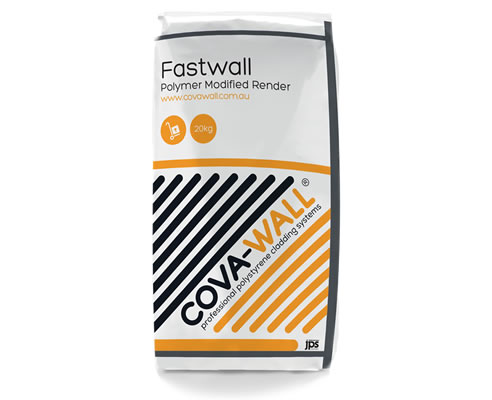 JPS Coatings Fastwall is a high-performing cementitious external rendering material. Designed and manufactured for both internal and external rendering applications. Fastwall can be applied using a single or multiple coating applications on all masonry substrate.
Cementitious external rendering provides advantages for the property owners and applicators. For one, it serves as the first line of defence against premature deterioration caused by natural elements, such as the wind, excessive exposure to UV, torrential rains and humidity. External rendering also prevents the growth of mould and mildew with its inability to absorb moisture or water. All in all, cementitious external rendering provides long-lasting structural protection.
Steps in Applying Fastwall Acrylic Modified Render
1. Preparing the tools for external rendering and cleaning the surface are best done before the actual application. Fastwall acrylic modified render application requires a dry and clean surface that is free from all forms of oil and other contaminants that can hinder its adhesion.
2. Mix 4.5 litres of unpolluted water per bag (20 kg) of Fastwall and stir to achieve a lump-free and creamy consistency. Depending on the ambient temperature, applicators can add water to the mixture. However, excess water must not surpass 4.8 litres of water per bag of Fastwall. Too much water in the mix can lead to surface crazing, cracking and delamination.